Old Elk Blended Straight Bourbon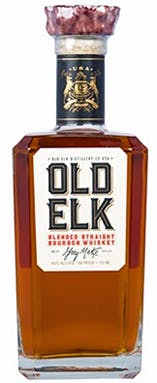 Aroma: Sweet vanilla and caramel, clove spice, slight maple, and nutty almond. Taste: Maple syrup, almond, raw bran, chocolate, deep wood, and coconut. Mouthfeel: Smooth and coating with a lasting flavor.
Wine EnthusiastSweet vanilla bean aromas lead the nose with a hint of oak. The same flavors are echoed on the palate, driven by oaky vanilla and finishing long with plenty of baking spice. Adding water surfaces more cinnamon and gentle touches of maple and almond.